Submitted by

acarson

on Tue, 05/10/2016 - 8:36am
Editor's Note: Business continuity plans and data backup strategies vary for each college and university, and require complex planning to achieve the optimal solution. The University of Cincinnati found its ideal arrangement in an agreement with the State of Ohio Computing Center. Custom solutions for colleges and universities are driven by many factors, which may result in alternative options.
---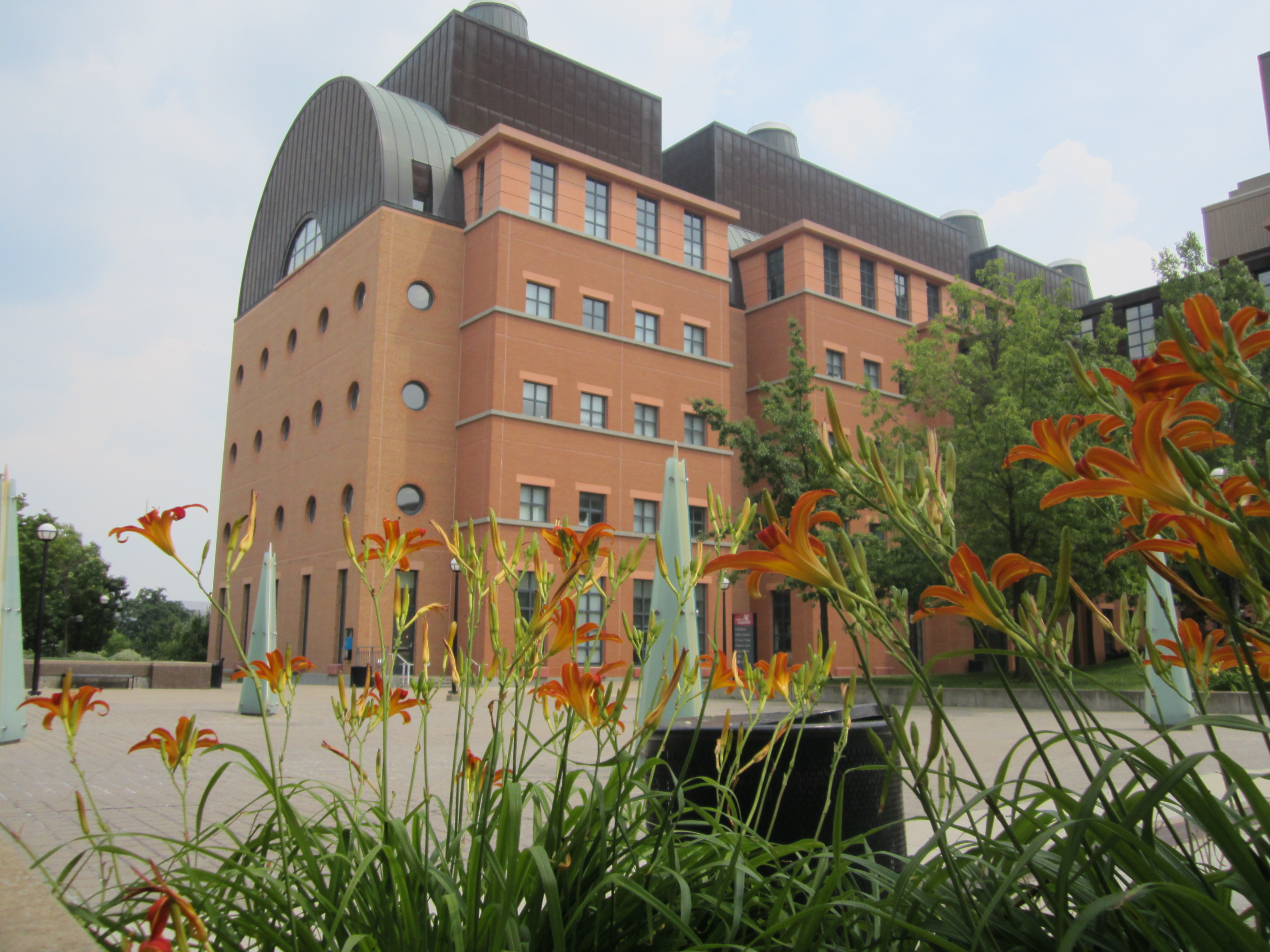 CINCINNATI, Ohio — The University of Cincinnati knows a good opportunity for shared IT services when they see it. The year 2015 was a banner year: UC implemented an innovative IT business continuity strategy and launched a dedicated research network.
First-of-its kind partnership with the SOCC
The IT business continuity strategy began in 2014 when the UC Board of Trustees approved the funding for a shared IT services agreement with the State of Ohio Computer Center (SOCC). The agreement gave the university access to the SOCC for secure hosting and reliable backups for massive amounts of data at unsurpassed  business continuity speed.
When it comes to backing up big data, many universities are faced with few and costly options. Among them: building/updating on-campus data centers or buying substantial data storage from unfamiliar providers.
"The (SOCC) offer was better, plus it was with good partners," said Diana Noelcke, assistant vice president of information technology at UC.
Senior leadership at UC decided to make IT business continuity at the SOCC a hot site, providing UC with instant access to vital systems in the event of local outages. Core systems, including email and the university's learning management system, could be restored in moments, not hours.
When the connection went live in the summer of 2015, UC became the first higher education institution in Ohio to partner with the SOCC for co-location. The UC-SOCC project in tandem with the university's connection to OARnet's 100 Gbps high-speed network backbone helped launch yet another initiative: UCScienceNet.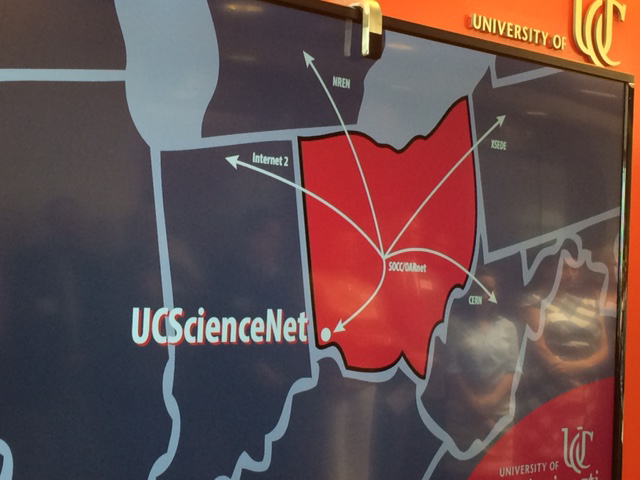 A dedicated research network at UC
UC extended another connection from OARnet's backbone to deploy a Science DMZ – a separate, dedicated network that allows STEM researchers to transport large data sets without the constraint of a firewall or additional traffic. Funded in part by a Campus Cyberinfrastructure – Infrastructure, Innovation and Engineering (CC*IIE) grant from the National Science Foundation, the network, known as UCScienceNet, currently serves five research-intensive locations on campus.
Bruce Burton, director of network and telecommunications at UC, teamed up with the researchers who would be using the network to anticipate their data needs.
"All of our co-PIs on the grant had been benefactors on numerous grants in the past for their research," Burton said. "Not only did they have the need (for UCScienceNet), but they were able to help us prepare the proposal."
UCScienceNet was up and running just two weeks after the university upgraded their connection to OARnet. The network has allowed researchers to share information faster than ever, across the country and internationally. As soon as the network launched, UC physics professor and co-PI Michael Sokoloff transferred a massive data set from CERN in Geneva, Switzerland, to UC in 1 minute, 35 seconds – a six-fold speed increase.
Other research areas on UCScienceNet include fluid dynamics, geography, a simulation center, mathematics and computational science — each with a 40 Gbps-scalable connection. Burton said IT@UC and UC's office of research plan to add five more research areas to the network by the end of 2016.
"Our initial deployment was on our traditional campus, whereas this new deployment can also incorporate the medical campus," Burton said.
With two networks and a connection to the SOCC from OARnet, UC is breaking ground in shared IT services. This cost-saving model could become the new paradigm in co-location for other Ohio universities and education institutions. In addition, with a state-of-the-art Science DMZ, the university is furthering the advancement of innovation for the students, faculty researchers and staff.
 "We've asked (OARnet) to think outside the box several times for us, and they have done that," Noelcke said. "We wouldn't be where we are today without them."
#
Written by Audrey Carson