Submitted by

scampbell

on Wed, 04/01/2020 - 2:50pm
Kent State University (KSU) researchers have a Science DMZ featuring 100 Gigabits-per-second of transfer-rate capacity, thanks to a collaborative project started earlier this year by KSU's fiber networking team, the university's computer science department and OARnet.
The project is funded by the National Science Foundation's Office of Advanced Cyberinfrastructure and led by Javed I. Khan, professor and chair of Computer Science at KSU. This new implementation allows for terabyte-sized data to be transferred, supporting robust research initiatives and speeding up access to mission-critical data.
A Science DMZ is a portion of a network which optimizes equipment and configurations for high-performance scientific applications, bulk-data transfer and data visualization, according to Energy Sciences Network. Kent State's Science DMZ will empower researchers and students to participate in more data-heavy studies and speed up the time it takes to complete research.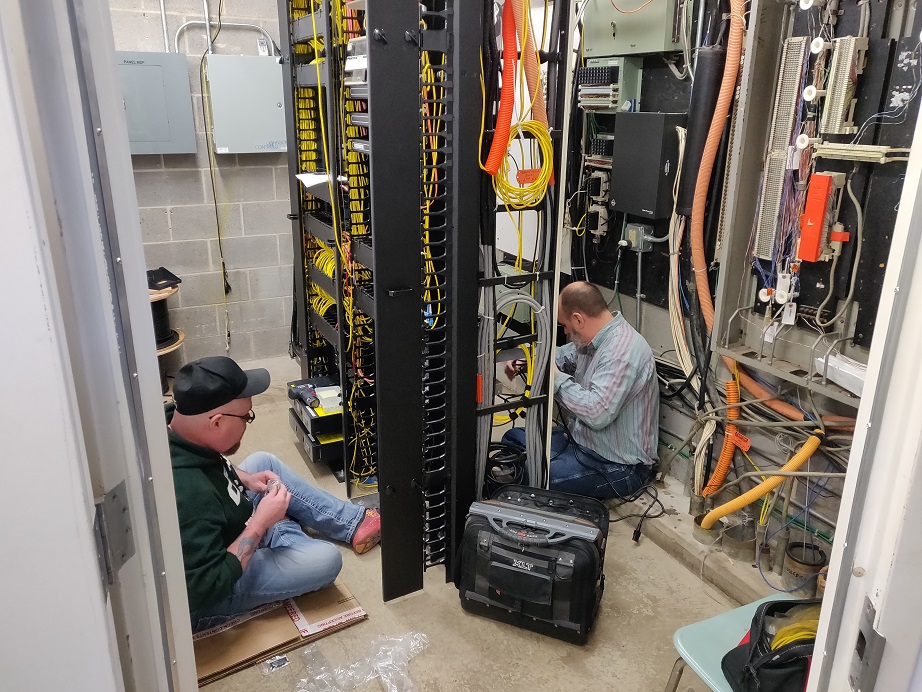 This implementation was made possible by the optical-fiber connection from Kent State's Arts and Science Cluster to a Columbus connection point on OARnet's 100 Gbps statewide network backbone. At the same time, Kent State was also able to increase their own internet connectivity to a 40 Gbps circuit. In addition, a virtual DMZ was built to enable researchers from the university's eight regional campuses to uniformly access the network as well.
"It was an awful lot of collaboration between Kent State and OARnet to get everything coordinated. Project planning and just getting all the physical gear in place- it was an enjoyable experience. Any day I get to work with OARnet is a good day," said Thomas Bordonaro, the lead network design engineer at KSU.
In addition to opening up bandwidth and encouraging the usage and transfer of big data, this upgrade also allows KSU to pursue more collaboration and research opportunities in the future.
"We can now do test projects with places like Michigan University and Indiana University. These are some of the 100-Gig institutions around the country that we can now partner with and work with OARnet to push these larger bandwidths and higher speed transfers," said Philip Thomas, network architect at Kent State. "So, we can write a lot more grants, and participate in a lot more opportunities."
OARnet's connection to Internet2, a nationwide research and education network, also gives Science DMZ users the ability to access vast national and international data resources thanks to increased bandwidth. This addition also allows KSU to access the Ohio Supercomputer Center and other centers around the country with ease.
"We are incredibly pleased that we are able to help Kent State implement a network that encourages researchers and students to expand their research and promote innovation in a variety of disciplines," said Pankaj Shah, executive director of OARnet. "OARnet is eager to continue to support the university in this initiative and see the research advancements that result from this implementation."