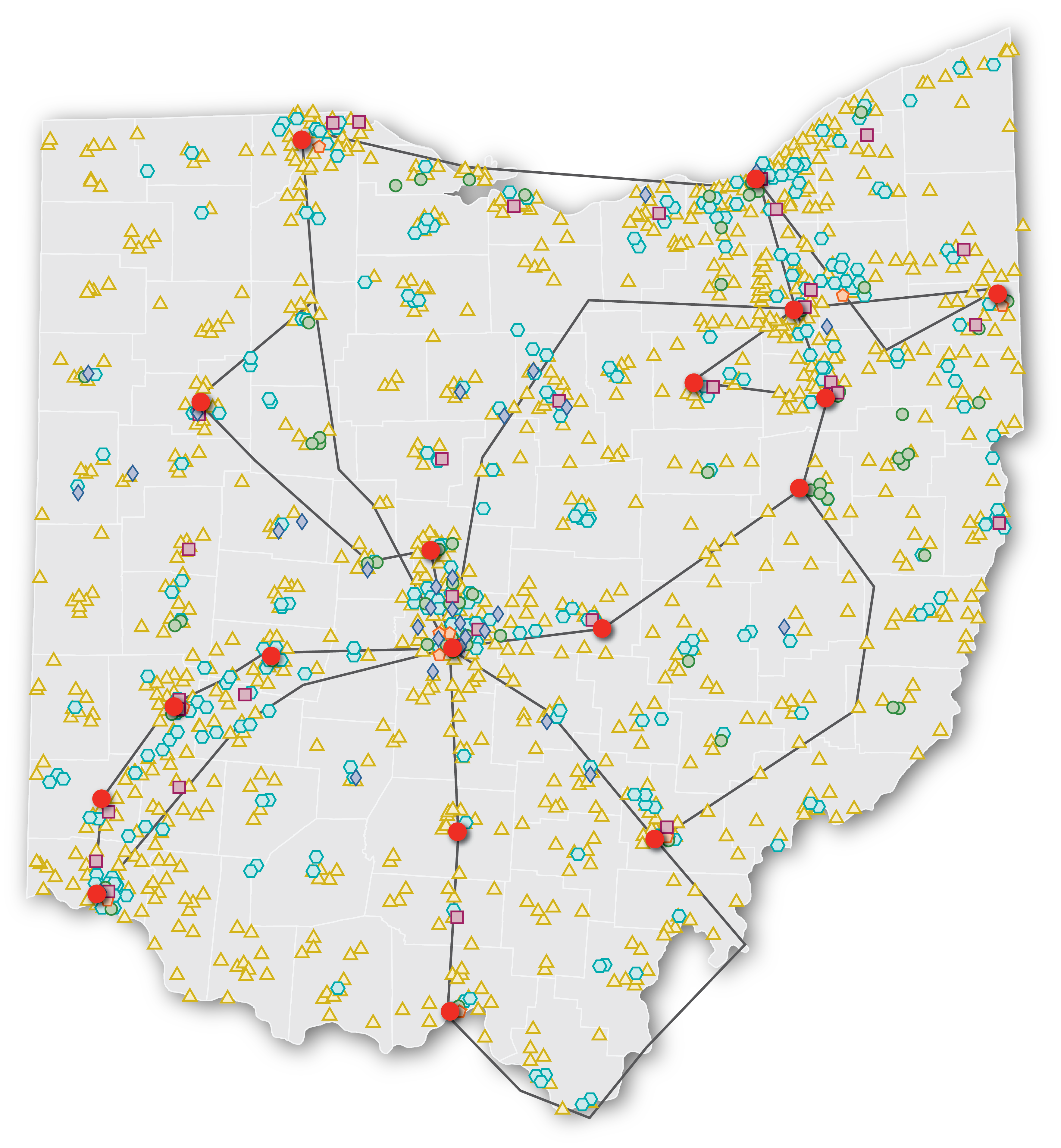 OARnet delivers technology-based solutions that reduce costs, increase productivity and improve customer service – and has done so since 1987. As a division of the Ohio Department of Higher Education's Ohio Technology Consortium, OARnet serves Ohio's education, health care, public broadcasting and government communities.
Our driving principles are to:
1. Increase access to affordable broadband service.
OARnet's fiber-optic backbone stretches more than 5,500 miles, thereby lowering broadband access cost.
2. Reduce the cost of technology through aggregate purchasing.
On behalf of its members and clients, OARnet negotiates volume purchase prices for software, hardware and/or network services.
3. Maximize shared services opportunities.
By centralizing technology hardware, software, and network requirements needed to support the overall community, OARnet reduces the cost of service delivery. Offerings include a network operations center, co-location, emergency web hosting, and cloud computing.
Read more about OARnet's history here.