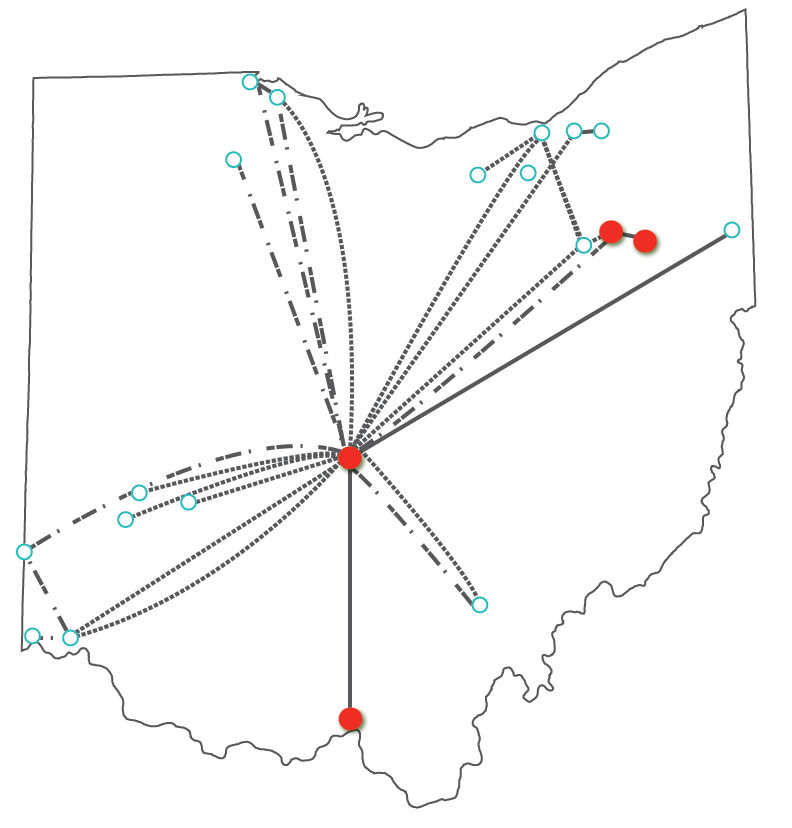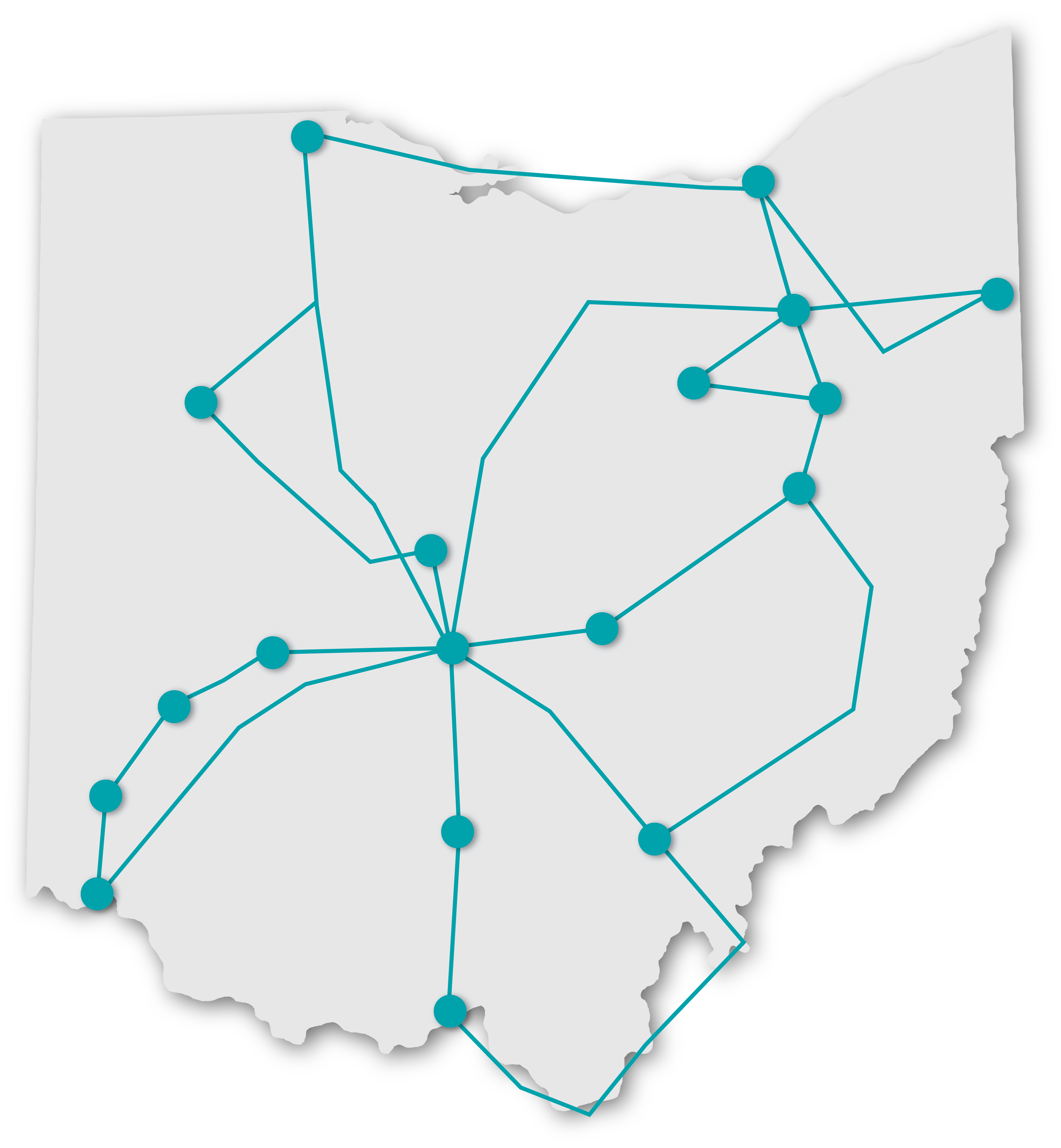 The Ohio Academic Resources Network (OARnet) was created in 1987 by the Ohio Board of Regents, now the Ohio Department of Higher Education, through legislation by the Ohio General Assembly [O.R.C., section 3333.04(V)]. OARnet was founded to provide Ohio researchers with their first "online" access to the high performance computing resources of the Ohio Supercomputer Center (OSC), established in Columbus earlier that same year.
Exponentially increasing demand from college and university researchers for statewide connectivity and increased bandwidth led to the acquisition of dark fiber to create a highly scalable, fiber-optic infrastructure, launched in November 2004. The new network was referred to as the Third Frontier Network and, later, OSCnet, both for a period when OARnet operated as the networking division of OSC.
Today, the OARnet network consists of more than 5,500 miles of fiber-optic backbone operating at ultrafast 100 Gbps speeds. The network blankets the state, providing connectivity to Ohio's colleges and universities, K-12 schools, public broadcasting stations, academic medical centers, government agencies, and partnering research organizations.
In 2007, Governor Strickland established the Ohio Broadband Council and Broadband Ohio Network [EO 2007 24S] to extend the reach of Ohio's broadband resources, further Ohio's leadership in network innovation and improve technology access for all citizens throughout the state.
In 2008, the Chancellor of the Ohio Board of Regents directed OARnet, as part of the Strategic Plan for Higher Education, to serve as the integrated technology infrastructure organization for the newly coordinated University System of Ohio, sharing services, staff, and technical capabilities and supporting administrative efficiencies, while at the same time continuing to provide network resources for its clients and the board's collaborative IT initiatives.
In 2011, the Chancellor of the Ohio Board of Regents issued a directive that merged OARnet, OSC, and Ohio Library Information Network (OhioLINK) into a single entity called the Ohio Technology Consortium (OH-TECH) [Directive 2011-023]. The Chancellor's goal is to follow the lead of Governor Kasich and maximize efficiencies to benefit Ohio education and positively impact the economic outlook for our state.
The directive enables OARnet to remain focused on its core principles: expanding the broadband network to Ohio higher education, K12 and state and local government, providing the IT infrastructure to the board and offering cutting edge and innovative student services for higher education customers in Ohio.
Beyond providing a nationally recognized statewide infrastructure, OARnet specializes in providing custom solutions to fit clients' individual needs, whether promoting efficiencies and shared services throughout Ohio's public institutions, providing worldwide connectivity through Internet2 tie-ins, bridging dozens of international sites with high-definition telepresence or supplying engineering solutions via the 24/7 Network Operations Center (NOC).