Submitted by

scampbell

on Fri, 04/03/2020 - 4:12pm
Owens Community College prides itself on helping students become skilled and confident additions to the workforce. One way the school is working towards that goal is by offering numerous information technology (IT) courses, which represent high-value training for many of the jobs that are currently in high demand.
These classes originally required students to use a portable hard drive to work on labs and complete homework assignments. Diana Stachowiak, Ph.D., chair of the electrical engineering and computer technologies department at Owens, quickly realized that using these hard drives were maintenance-intensive for staff and unreliable for students, often resulting in work being lost due to a malfunction in the devices.
"Some of the frustrations students were having is that they would frequently have to start their work over again from the beginning," said Stachowiak. "Students would get frustrated with the courses because it was hard for them to tell the difference between a machine malfunction or if they really didn't understand the material."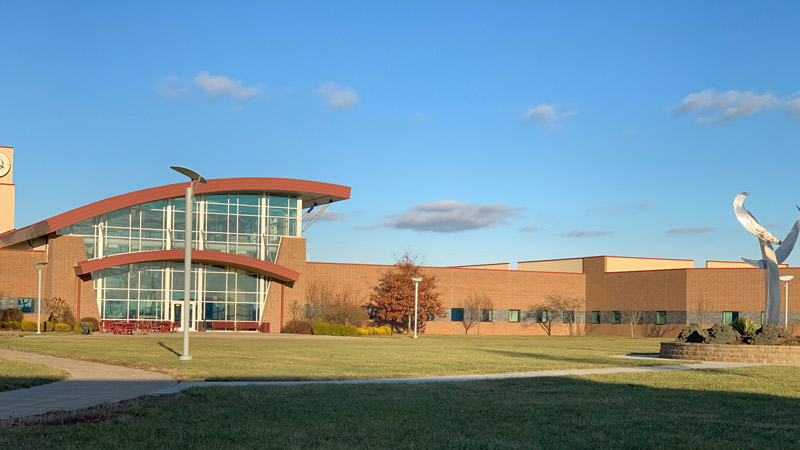 The Perrysburg, Ohio, college historically serves residents from the Toledo area, many of which are first-generation college students for whom the whole college experience can be daunting. This, combined with taking relatively challenging IT-based classes, caused Stachowiak to notice that students would often leave during class or not even want to come in for the lab period to do work that involved using the hard drives.
After discussions with a coworker about feasible alternatives to help students better understand IT and gain confidence in their abilities, the concept of a private, cloud-based automation platform using VMware solutions was brought to the table.
VMware vRealize Automation allows organizations like Owens to create customized blueprints for virtual IT environments. Stachowiak and her colleagues developed blueprints that were quickly and easily deployed so that each student had online access to their own virtual computer lab.
Network requirements for each lab can vary by the course being taught, so Owens IT engineers used VMware NSX to create a custom network for each computer lab. This enabled the computers in the lab to communicate, while keeping the various labs isolated from one another. Students then were able to complete their assigned work without interruption. The college began with four courses, including classes about Microsoft network administration and network technology, that were moved to the cloud through the VMware software portfolio acquired from OARnet.
The private cloud network that was constructed at the college is only accessible on campus, requiring students to be on the school's grounds to complete their work. The network was made available at the tutoring center, where students can receive personalized assistance. By making students complete their work on campus or in class, they have greater access to assistance and become adept at understanding their course material while learning how cloud-based systems function—a highly marketable skill for future job searches.
Moreover, college officials are seeing completion rates increase, which are important factors in increasing state funding. College IT staff have seen similar improvements in efficiency from using automation. Managing the blueprints for each course has proven to take less time than managing and troubleshooting the various hardware components that had been previously used.  
Not only has VMware improved students' assurance in the IT realm as well as given them an understanding of operating within cloud services, it has also proven to be more cost-effective for the college compared to traditional removable hard drives. As Stachowiak budgeted for the last academic year, she realized that instead of directing her departmental funds towards hard drives, docking stations, other accessories and staff to maintain all of the hardware, she was able to push that funding to building out the cloud-based environment.
According to Curtis Mezger, an applications specialist at Owens, the college is now at a stage where they are trying to get as many courses on the cloud as possible to begin to provide accessibility to students in non-IT classes and help the service begin to pay for the initial investment in the virtualization infrastructure.
"We've got a lot of other courses out there where the specialty labs and classrooms are the only space where students can go because of what they need to do," said Mezger. "So, we're talking about moving more of our courses into this virtual environment and getting rid of some of these concrete classrooms."
Overall, cloud-based automation technology has the ability to benefit students in a myriad of disciplines by giving them the experience of working in an environment that is becoming heavily used in the modern workforce. This opportunity is something that the college hopes will be emulated in other departments on campus, as well as at other colleges and universities.
Virtualization, cloud and mobility solutions are offered at significantly reduced prices to Ohio colleges, universities, K-12, community, state, and local governments by OARnet through a partnership between The Ohio State University, the Ohio Department of Education, the Ohio Department of Higher Education, the Ohio Department of Administrative Services, and VMware.