Submitted by

acarson

on Thu, 06/16/2016 - 3:09pm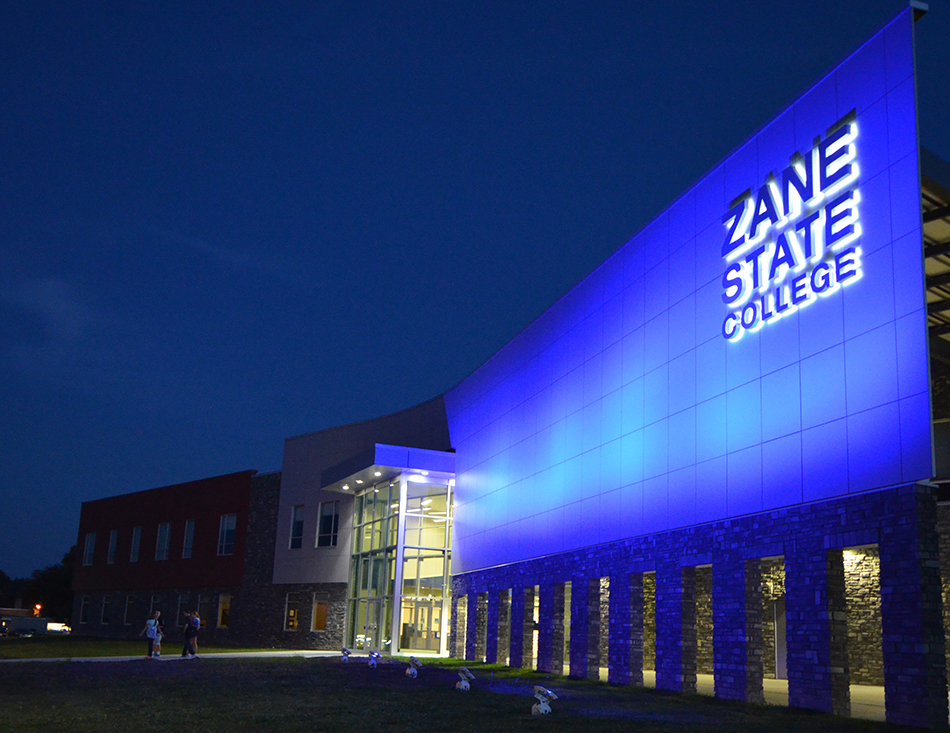 From the time Terry Herman arrived at Zane State College four years ago, she's noticed an underlying tone on campus.
"They call it the personal touch," said Herman, Ph.D., the chief information officer at Zane State. "That was very compelling to me, in that everyone's thoughts and opinions and needs were considered, from students to all employees."
This level of personalized dedication is also evident in Zane State's technology plan. As a college that serves high school, traditional and non-traditional students at two locations, both in-person and online, Zane State has a lot of needs to consider – and with the help of OARnet's services, they seem to have met them all. The college was one of the first community colleges to connect to OARnet's backbone in 1995 when it was known as the Muskingum Area Technical College, using a fractional T1 line. A little over 10 years later, as bandwidth requirements increased, they were having trouble bringing connectivity to the Cambridge campus 30 miles away.
"Cambridge at that time was kind of treated as the one-off from a technology perspective," said Bryan Baker, director of Network and Security Services at Zane State. "We just could not reach them effectively and cheaply."
As OARnet negotiated highly competitive, aggregate state contracts, the last-mile cost to connect to Zanesville and Cambridge dropped significantly. So in 2010, Zane State purchased a fiber-optic connection to the Cambridge branch. In 2016, both connections were upgraded to 1 Gigabit per second, providing multiple benefits: a reliable, redundant connection to OARnet for the Zanesville campus, disaster recovery and an increase in bandwidth that will provide for a better student education experience.  
Redundancy for Zanesville
Baker mentioned the Zanesville campus is at a point in its technical life when systems and servers need to be operating in the cloud. While the long-term benefits of this – such as decreased hardware, energy efficiency and ease of access – are clear, redundant systems and redundant internet are crucial to have in place before the college moves critical systems to cloud-based operations. Upgrading the Cambridge connection to 1 Gbps at the same time as the Zanesville connection ensures that if data needed to travel on the backup circuit from Cambridge, it could do so smoothly. As a member of OARnet, Zane State was able to use lower IntraOhio rates to have this redundant connection, providing a huge cost savings.
At home with business continuity
Of course, the redundant connection at Cambridge sets up a convenient disaster recovery site for Zane State as well. Previously, the college had a rack of servers at Wright State University in Dayton for disaster recovery, but with a significant increase in bandwidth back home, Zane State was able to relocate its disaster recovery site to Cambridge and attach systems to existing infrastructure and equipment. This connection is easy to make, as it all remains on the OARnet backbone. Conveniently, Cambridge is just far enough away from Zanesville to satisfy audits and security breach worries. Baker said it would not be typical for both locations to lose connection.
"It creates a better environment should something happen to where we could uproot the brain trust as well as the workforce at Zanesville, and we could better find a solution here at Cambridge if we have to build that disaster recovery," Baker said.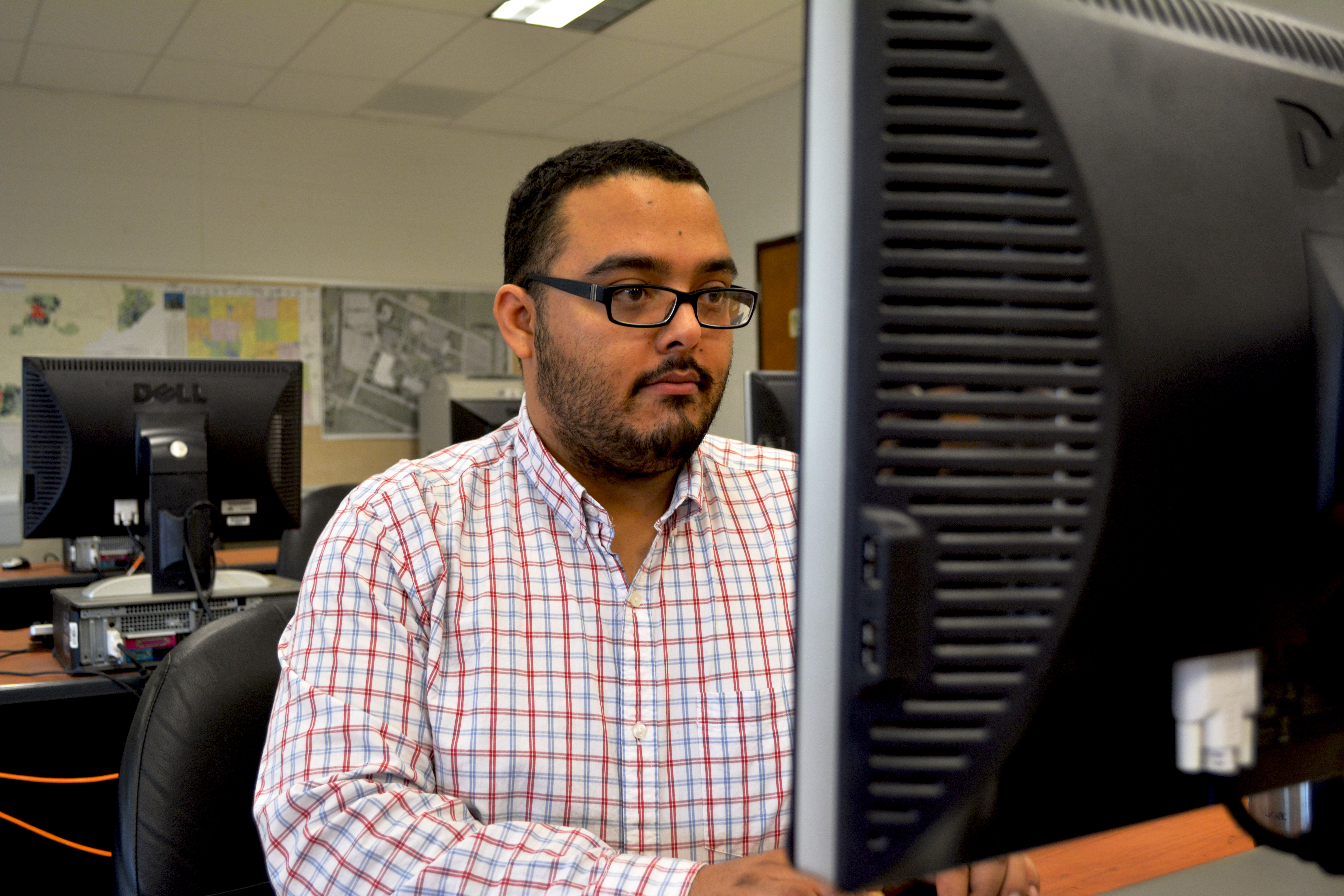 Serving students in the classroom and in the cloud
Serving students effectively in the Appalachian area often means meeting them where they're at – sometimes literally. With the capability provided with the increased bandwidth, Zane State is expanding its distance-learning programs as well as creating state-of-the-art classrooms accessible both at the Zanesville campus, as well as virtually at Cambridge. Implementing resources, such as video conferencing and lecture capture, will allow faculty to teach the same course at both campuses, being more cost-effective and, hopefully, increasing enrollment.
"Serving that broad-range population with complex life situations, the lecture capture becomes important, the access that we provide to the video conferencing becomes important," Herman said. "It's really all about access for our students so that they can persist."
Additionally, Zane State was an early adopter of VMware, implementing server virtualization in 2009. OARnet's Virtualization with VMware contract has allowed the college to collapse hardware, saving on time, energy and maintenance.
"I actually think the smaller the college, the more critical [OARnet] is because OARnet provides that enterprise level that sometimes small colleges cannot afford or don't have the personnel for," Baker said.
Having a reliable, secure, high-speed network at its disposal, Zane State is able to continue providing high-quality education for its students no matter where they come from or what they want to accomplish. Whether the student is enrolled for general education courses at a reasonable price before heading off to a larger school or taking advantage of a local, part-time degree program close to home, OARnet is available to serve the needs of Zane State's students, faculty and staff.
"I think the relationship that we have with the personnel at OARnet is critically important," Herman said. "I feel like they're a part of our team. And they're very plugged into what's happening at our college."
#
Written by Audrey Carson