Leadership
Interim Executive Director and Chief Relationship Officer
Denis Walsh possesses 35 years of experience in networking and telecommunications. Currently, he serves as the interim executive director of OARnet.
In his chief relationship officer role, he develops and markets OARnet services to higher education, K-12, research, government and...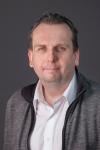 Chief Information Security Officer
Mark Beadles is Chief Information Security Officer for OARnet, a member of the Ohio Technology Consortium, a division of the Ohio Department of Higher Education. In addition to his IT security role, Mark leads OARsec, the information security sharing working group for OARnet members. Mark is a...
OH-TECH Consortia Services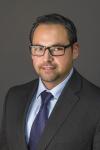 Justin Costa manages all fiscal and administrative activities for OH-TECH in his role as business manager. This includes providing financial analyses for the consortium, as well as its member organizations: OARnet, the Ohio Supercomputer Center, OhioLink and eStudent Services. He is a member of...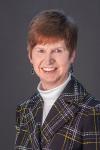 Director, Consortia Fiscal Services, Ohio Technology Consortium
Christine Hansen serves as director of consortia fiscal services for the Ohio Technology Consortium. She previously worked for the office of the Ohio Auditor of State, where she served as the chief financial officer and director of performance audits and local government services. Prior to the...