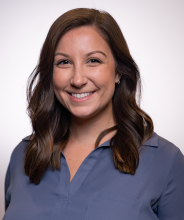 In her role as administrative manager, Kristen Weimar directs and coordinates the daily administrative activities of OARnet. She is responsible for project coordination, meeting and event planning, operations and internal communications. Weimar also works with the executive management team to define priorities and set the strategic direction for the organization.

Prior to joining OARnet, Weimar worked for the Office of Technology and Digital Innovation at The Ohio State University where she served as executive assistant to the chief technology officer.

Weimar earned a bachelor's degree in English with a minor in disability studies from The Ohio State University.
Address:
1224 Kinnear Rd., Columbus, OH 43212