Tier 2 Engineering Manager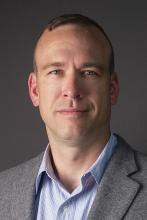 Aaron Wise currently manages OARnet's Tier 2 engineering team. The Tier 2 engineering team provides test and turn up of new circuits and services, incident response and technical support to OARnet customers. Prior to this position, Wise served as a senior routing engineer and senior backbone engineer at OARnet, and has other job experience at The Ohio State University, TRW and Northrop Grumman Corporation.
Wise is a 2009 graduate of Ohio State with a bachelor's degree in electrical and computer engineering.