Network Systems Engineering Manager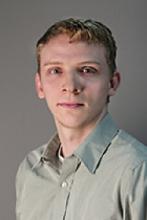 Steffan Pease began at OARnet as a network manager engineer in 2015 where he created tools and software for the monitoring and management of the OARnet network. He also developed applications to allow client insight into their connection with OARnet.
Currently serving as the network systems engineering manager, Pease leads a team of network management engineers. He also is in charge of monitoring systems, ticketing system administration and development, and internal tools development.