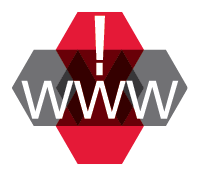 During a crisis, your Web site becomes a nexus for information. With OARnet's Emergency Web Hosting Service, you will always have a Web site available, even if your network is adversely affected by fire, weather or construction mishaps, or your campus server goes down from sharp increases in traffic.
Benefits
You control the message by preparing a "standby" web page with vital information your audiences need during an emergency.
With Emergency Web Hosting, you have confidence that faculty, students or employees can obtain details that could ensure their safety.
Others – from parents to business partners – can be directed to the best place for more information.
OARnet's solution offers a faster resolution than using a DNS redirect. By implementing an IP intercept to redirect traffic to the emergency website, full implementation is complete in less than two hours.
Details
OARnet stores and deploys a basic campus web presence on a remote web server in the event that normal web operations are disrupted.
A dedicated web server hosts the 24x7 service. Located in the State of Ohio Computer Center, the server resides on OARnet's network backbone.
One gigabyte of server storage is available per agreement.
You have direct, secure and encrypted access to upload messages to the OARnet server.
Only authorized individuals with a password can engage the service, which is done through the OARnet Networking Operations Center.
In the event of a particularly crippling power or network communications outage, OARnet will provide limited support to update information.
Contact
For more information on Emergency Web Hosting, please contact your client relationship representative or send an email to clientservices@oar.net.