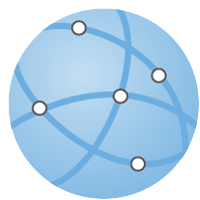 You can obtain three levels of Internet connectivity as an OARnet client:
IntraOhio bandwidth
Network traffic that stays within the state of Ohio, for our OARnet membership.
Commodity Internet (also called Internet1)
General public connection. Demand for the Internet has grown exponentially over the past 10 years. On average, OARnet customers subscribe to 18,000 Megabits/second a year.
Internet2
Non-profit, national network dedicated to research and education. OARnet is Ohio's access point to Internet2.
Benefits
Highly competitive pricing. Because OARnet negotiates aggregate pricing for its customers, on average, Internet prices decrease by 15 percent a year.
For more information, please contact your client relationship representative or send an email to clientservices@oar.net.