Client Services Manager, State and Local Government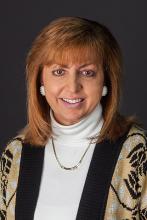 Letha Butcher manages OARnet's state and local government client services team, as well as OARnet's software division. Butcher works to develop partnerships between the organization, service providers and OARnet's clients, ensuring a consistent customer experience. She also works with the OARnet engineering team to plan, coordinate and implement the complex infrastructures of OARnet's clients. 
With over 25 years in networking and telecommunications experience, Butcher spent 10 years at Qwest Communications working in governement accounts prior to her time at OARnet.