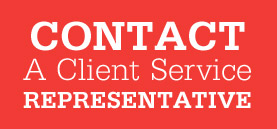 Ohio degree-granting higher education institutions that are recognized by the Ohio Department of Higher Education can become members of the OARnet network. All Ohio academic institutions are encouraged to participate, and other Ohio organizations are encouraged to participate in connection with their research and their academic endeavors.
Membership benefits include:
Access to one of the most advanced high-speed research and education networks in the country
Intra-Ohio collaborations with peer Ohio universities and colleges, K-12 schools and economic development centers
Unparalleled 24/7 customer and technical support
Access to national Internet2 network – connect with researchers in Indiana or Japan
H.323 videoconferencing
Input on OARnet's policy and direction, technical forums and tools
Redundant network architecture
Domain Name Service
Engineering consulting services available on a case-by-case, short-term basis
In addition to Internet access, OARnet offers a growing list of services that are offered to member institutions. Based on member feedback and current technology trends, these services are geared to the needs of your organization.
OARnet Guidelines for Internet Use
As a network access provider, and not a content provider, OARnet is not in a position to, and does not, monitor the content of its customers' or its customers' customers' communications. As stated in OARnet service contracts, however, OARnet does reserve the right to filter or block traffic or network access in cases where that traffic or access materially affects the operation of the network, is intended to obtain unauthorized access, is causing a denial of service situation, or does not comply with any other provisions of the OARnet network service contract (Agreement for Internet Service). OARnet also cooperates fully with all duly constituted law enforcement agencies in cases of violation of applicable law.
Below are applicable excerpts from the OARnet/Client Agreement for Internet Service:
Term and Termination
OARnet may terminate this agreement upon 10 days' notice for failure to pay invoices when due or immediately for material breach of any other term of this agreement. OARnet may temporarily suspend Organization's Internet connection if, and so long as, necessary (a) to prevent material network disruptions or interference or fraudulent or illegal activity, whether or not knowingly caused or permitted by Organization, or (b) to perform any necessary maintenance or service.
Use of the Internet Connection
Organization shall not knowingly cause or permit (a) material disruptions of or interference with network systems, users, services or equipment, (b) use of the Internet connection for fraudulent or illegal purposes, or (c) violations of any policy applicable to the network or other services accessed by means of the Internet connection. Organization may send and receive both commercial and non-commercial traffic over the Internet connection.
Compliance with Applicable Law and Other Obligations
Organization and its end users must comply with all laws, regulations, and policies applicable to their use of the Internet connection, including, without limitation, U.S. export laws concerning the transmission of technical data and other regulated materials by means of the Internet connection.
Please contact us at support@oar.net if you have any further questions or comments about this document.