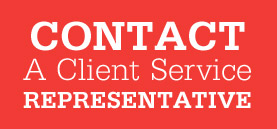 Ohio degree-granting higher education institutions that are recognized by the Ohio Department of Higher Education can become members of the OARnet network. All Ohio academic institutions are encouraged to participate, and other Ohio organizations are encouraged to participate in connection with their research and their academic endeavors.
Membership benefits include:
Access to one of the most advanced high-speed research and education networks in the country
Intra-Ohio collaborations with peer Ohio universities and colleges, K-12 schools and economic development centers
Unparalleled 24/7 customer and technical support
Access to national Internet2 network
Participation on OARnet's committees and technical forums
Redundant network architecture
Domain Name Service
Engineering consulting services available on a case-by-case, short-term basis
In addition to Internet access, OARnet offers a growing list of services that are offered to member institutions. Based on member feedback and current technology trends, these services are geared to the needs of your organization. 
Please contact us at support@oar.net if you have any questions.