COLUMBUS, Ohio (

May 17, 2022

) —
A new program is connecting college students with business professionals in Columbus to help them accelerate their careers. Denison Edge, launched by Denison University, is a last-mile skills program designed to support Ohio liberal arts students seeking to gain industry expertise, leadership skills and business acumen.
Leveraging its existing relationship with the Ohio Academic Resources Network (OARnet), Denison enlisted the organization to support the networking and technology needs of the new initiative. OARnet, which is part of the Ohio Department of Higher Education's Ohio Technology Consortium, provides connectivity to public and private colleges and universities throughout the state.
OARnet was able to quickly connect the new Arena District facility on Marconi Boulevard to its network backbone of fiber-optic cable.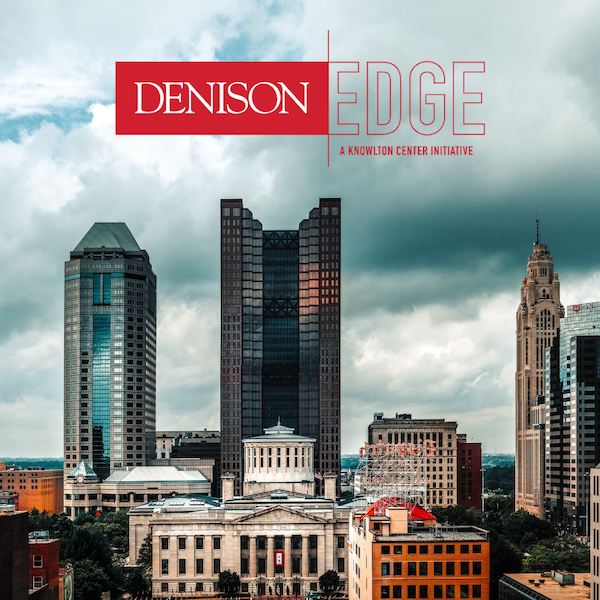 "It allowed us to implement a flexible, seamless rollout of the technology," said Eric Lloyd, director at Denison Edge.
Denison Edge offers stackable credential programs to help college students gain in-demand skills that prepare them for the workforce. Programs are taught by industry professionals and available both virtually and in person.
In addition to Denison University, nine other Ohio liberal arts institutions can access the programming for their students, thanks to a grant from the Austin E. Knowlton Foundation. The schools, which are also all OARnet members, are Bluffton University, Capital University, Heidelberg University, Kenyon College, Marietta College, Ohio Wesleyan University, Otterbein University, Wittenberg University and The College of Wooster.
"There's a lot of opportunity for Denison, our partner schools and the region," Lloyd said. "This is something needed in the market: In filling skills gaps, we can help move the talent needle in Central Ohio. Being in downtown Columbus gives us a great doorway into the fastest growing city in the Midwest, easily."
Denison Edge, which moved into the Marconi Boulevard campus in December 2021, has been offering programming since January 2021. Offerings include workshops on topics such as creating data visualizations in Excel, as well as seminars on how students can add value to their work teams in new internships or jobs. Understanding nonprofit work, branding and marketing strategy, and personal and professional financial management are also on the roster for fall 2022.
For OARnet, the project is a prime example of how the organization has both the technical expertise and public and private partnerships in place to effectively advance innovative ideas in higher education.
"OARnet regularly works with higher education clients who are seeking our assistance to develop and launch new initiatives that will attract prospective students and help build the workforce of tomorrow," said Pankaj Shah, executive director of OARnet. "With our track record and capabilities, OARnet is well positioned to support the Ohio higher education community."
By Andrea Gibson