COLUMBUS, Ohio (

Jan 3, 2023

) —
The Intelligent Community Forum (ICF) recently named the State of Ohio the world's first "Intelligent State" for its focus on improving broadband access and infrastructure to support economic growth. The Ohio Academic Resources Network (OARnet) was highlighted as a key partner in the state's broadband efforts.
"We are so honored to be part of what makes Ohio an Intelligent State and proud to work alongside so many incredible partners," said Pankaj Shah, executive director of OARnet. "Ohio is making enormous strides in providing broadband access to more and more of its citizens and can serve as a model for broadband innovation for states and provinces around the world."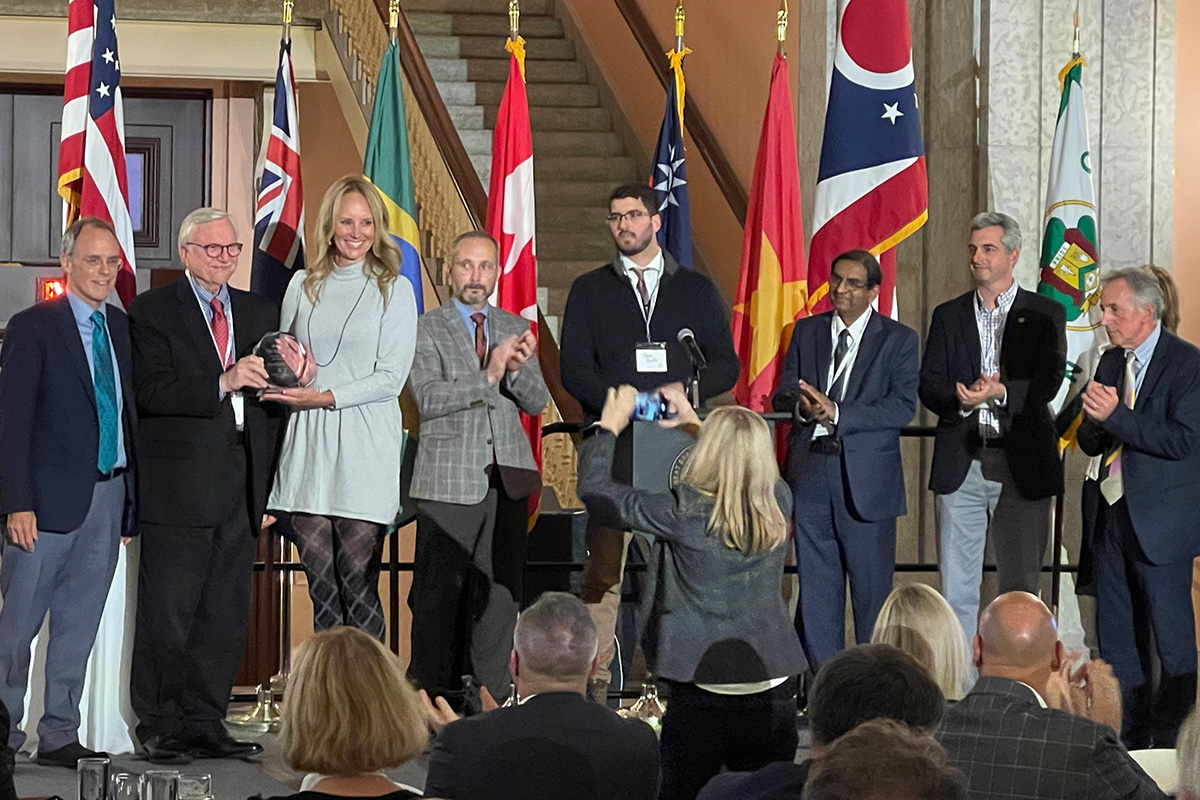 The ICF is a global network of cities and regions focused on creating more livable communities and attracting investments, said Kirby Dearth, economic development administrator for the city of Dublin, Ohio, and the Dublin Institute for the Study of the Intelligent Community. Its mission is to identify best practices and help mainly small and midsize cities find a path to economic development and community growth, Dearth said.
The organization annually awards the "Intelligent Community of the Year," "Top 7" and "Smart 21" honors to cities and counties that embrace digital connectivity and equity. The Forum reviews each applicant's impact on economic, social and cultural growth; significant effort to bolster broadband access and infrastructure is a major factor in the evaluation.
This year, the Dublin Institute for the Study of the Intelligent Community made a special case to the ICF to name Ohio as an "Intelligent State" for its longtime efforts to build and expand digital connectivity throughout the state. The state has supported or is home to a number of organizations and programs—including OARnet, DriveOhio, Technology First and Broadband Access Ohio—that have pushed innovation forward in the last 20 to 30 years, Dearth said.
As OARnet has been a key player in the state's broadband efforts, the Institute highlighted its scope of work, technology innovations and economic impact as a key example of Ohio's excellence in the broadband field, Dearth said.
"Spotlighting OARnet was an easy way for us to showcase all of the things that Ohio has been doing in regard to broadband—not only at the state agency level, but through all of the public-private partnerships that plug into the backbone that wouldn't have happened without OARnet," Dearth said.
During previous awards cycles, ICF has recognized Columbus, Westerville, Dublin, Hudson, Fairlawn, Cleveland and the Northeast Ohio and Columbus regions with its "Intelligent Community of the Year," "Top7" and "Smart 21" awards.
This year the ICF honored the State of Ohio during its ICF Global Summit, held in Dublin in late October.
"Ohio's selection as the Intelligent Community Forum's first Intelligent State reflects a unique spirit of collaboration and innovation in our state," said Lydia Mihalik, director of the Ohio Department of Development. "The DeWine-Husted Administration is being intentional about working with our local public-private sector partners to support and invest in Ohio's digital ecosystem in ways that benefit all Ohioans."
The ICF event attracted participants from as far as Australia and Taiwan to discuss and share information about technology and economic development initiatives. The award and the event helped highlight Ohio's status as a state on the forefront of digital innovation, Dearth said.
"It really cements our image as an innovation hotspot, as a place to do business, as a place to come and live and grow," Dearth said.
By Andrea Gibson