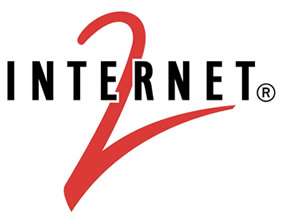 Tomorrow's internet will change the world. It will transform the way universities teach students, researchers share knowledge and businesses serve customers. Internet2 is driving the process to make this possible. Just as today's Internet arose from the academic and federal research networks of the 1980s, Internet2 is helping to develop and test new technologies that will enable a new generation of Internet applications. Internet2 is a consortium being led by 206 universities working in partnership with industry and government to develop and deploy advanced network applications and technologies, accelerating the creation of tomorrow's Internet.
The goal of Internet2 is to bring together institutions and resources to develop new technologies and capabilities that can then be deployed in the global Internet. OARnet is the Ohio GigaPOP for Internet2 and provides connectivity to the Internet2 high-performance network. Recently, access to the Abilene network (the Internet2 network) has been expanded to include baccalaureate institutions, community colleges, K-12, libraries, and museums providing opportunities to the broader education community.
OARnet's Internet2 services include identifying collaboration possibilities for researchers, fostering partnerships with other Internet2 institutions as well as government and private sector organizations, assisting with funding source identification, developing budgets and equipment assessments, and providing information regarding applications utilizing Internet2. OARnet has an Internet2 manager on staff to answer questions and provide access to project resources.
Internet2 Regular Member Institutions
Case Western Reserve University
Cleveland State University
Kent State University
Marshall University
Miami University
The Ohio State University
University of Akron
University of Cincinnati
University of Toledo
Wright State University