OARnet and Ohio Supercomputer Center conference spaces are available to external affiliates who have been referred by OARnet/Ohio Supercomputer Center executive management teams or have missions that align with the mission of the two organizations. Otherwise, please refer to the Ohio Supercomputer Center website for Bale Theater rental details.
Download a print version of the conference room information.
Reserve a Room
Please visit the conference room reservation page to make a reservation or submit an inquiry.
Parking and Building Information
Free parking for visitors is located in the west and south lots at 1224 Kinnear Road. Parking passes must be obtained from the meeting coordinator. Pay-and-display parking is available in the Ohio State Carmack parking lots, but the organizations prefer you do not use this method of parking. Details on parking and directions to 1224 Kinnear are available on the Visit OARnet page.
Please note that all doors are locked at all times and are only accessible to staff and students with a valid ID.
People to contact upon arrival at the building, in preferred order:
OARnet: Kristen Weimar, administrative manager, (614) 292-7020
Ohio Supercomputer Center: Elizabeth Stong, program coordinator, (614) 688-8300
OARnet Service Desk, (614) 292-9191
Catering Information
OARnet and OSC are not responsible for food and/or beverage planning and payment.
Instructions for food delivery personnel/caterers
Deliver to 1224 Kinnear Road, Columbus, Ohio 43212
Enter the west entrance of the building.
Provide caterer with your cell phone number.
Restaurants and catering near OARnet
Also refer to the Experience Columbus Dining Guide for additional suggestions.
Conference Rooms
* = Special arrangements are required for this configuration.
BALE Conference Room
Room #120B Size 832 sq.ft.
Meeting Space Use large meetings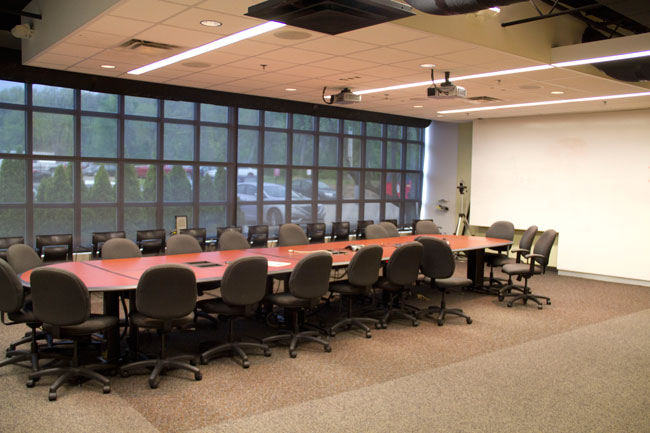 Room Details

Equipment Details

Table seating = 22
Additional seating = +16
Optional seating w/ small tables = +12
Maximum seating* = 50
Wireless access = yes
Videoconference = yes
Conference calls = yes, your own bridge number will be needed

Presentation laptops = 1
Touch screen controller for screen and projector
VGA connectors (2) provided to connect laptop to projector
Audio available via standard desktop speakers or special arrangement
Power outlets and ethernet cables available in table compartments
---
BALE Theater
No food or beverages allowed.
Room #120L Size 1774 sq.ft.
Meeting Space Use Primarily for presentations and/or instruction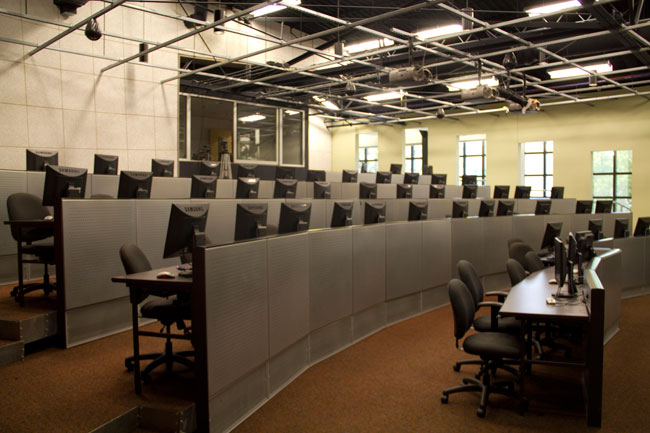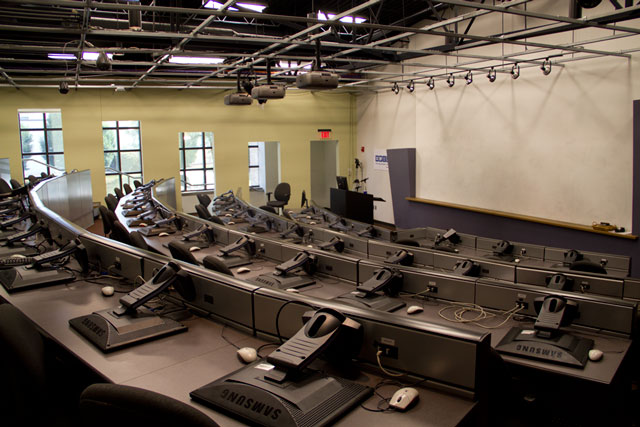 Room Details

Equipment Details

Standard seating = 45
Optional seating* = +35
Maximum seating* = 80
Wireless access = yes
Videoconference = yes
Conference calls = yes, your own bridge number will be needed

Presentation laptops = 1
Workstations: about 20 laptops available for use
Touch screen controller for screen and projector
VGA connectors (2) provided to connect laptop to projector
Audio available via 1/8" headset plug at podium, and via standard desktop speakers or special arrangement
Power outlets and ethernet cables available in vertical panel at seat location
 
---