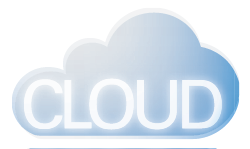 Cloud computing consolidates the system infrastructure for the Ohio Department of Higher Education and its education technology partners OhioLINK, eStudent Services, the Ohio Supercomputer Center, eTech Ohio and OARnet.
Because it is Internet based, cloud computing provides shared resources, software and information to computers and other devices on-demand, like electricity. The result is more cost-effective, advanced, robust and stable services.
As OARnet's latest shared services enterprise, cloud computing allows the University System of Ohio to save or avoid costs totaling $3.7 million for hardware, software and staff.
Benefits:
Creates a shared environment that centralizes the partners' processing and storage requirements.
Reduces costs for hardware, software, maintenance and staff.
Provides more cost-effective, advanced, robust and stable services.
Active Applications:
The shared infrastructure provides the following applications, with more in development:
OhioLINK's Digital Resource Center development site
OARnet webserver
Most OhioLINK applications
Tivoli storage manager
Oracle- Real Application Cluster
Nagios monitoring
VMware vSphere cluster
Shibboleth
Ohio Learning Network
Microsoft Exchange e-mail for OARnet, Ohio Supercomputer Center, Ohio Board of Regents, Ohio Learning Network and OhioLINK
Cloud Service Models:
OARnet is developing different service models for the education technology partners that will engage staff at varying levels of management.
The levels are:
Gold: Fully managed
Silver: Menu of supported services such as security and backup
Bronze: Infrastructure as a Service
For more information on cloud computing, please contact your client relationship representative or send an email to clientservices@oar.net.